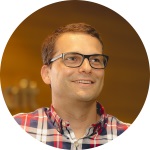 Obsessed with technology and digital challenges, experienced developer, software architect, technology evangelist and marketing manager. Ask me about digital transformation, cloud, productivity, internet of things and why I believe it's the best time to work in IT.
Formula 1, books, Geocaching, SUP, football (soccer), sailing and beer are great ice breakers.
Chief Digital Officer at GEN-I. Previously worked at Microsoft.
Be sure to visit Slovene version of the site where all the contents lives!